VFW-NC: Making the Connection
The Department of North Carolina: Veterans of Foreign Wars together with the Departments of Virginia, Delaware, Missouri and Wyoming are pleased to announce that our new Military WebCOM Video Conferencing Program for our soldiers and their families is ready for Beta Testing.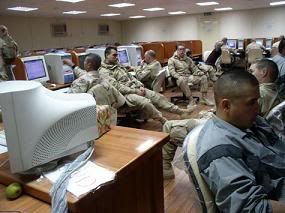 Our program will enable a Solider and a significant other to communicate with audio/video via the Internet at no cost.
"Lets give these guys somthing to smile about"...
Via:
Vfw NC WebCom Network