911 Coverup????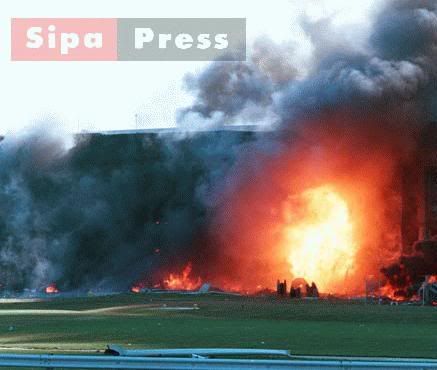 Some of the clearest proof that 9/11 was an act of United States Sponsored Terrorism comes from a close examination of the Pentagon Attack.
In the above picture by Daryl Donley taken minutes after the attack at the Pentagon, the intense fireball is seen as coming from inside the building, and no wreckage of an airline crash is apparent.
Is this what is going on around us ???? Take a
LOOK
!!!!